Wholesale Hot Sale Offroad Deep Dish 20 Inch 4X4 Alloy Wheels Rim
About The DM607
The DM607 is all-new design territory for Rayone. With SUVs and Crossovers becoming ever more sleek and fluid in design, we created a wheel that would complement the increasingly complex lines of these vehicles. The DM607 does that perfectly, utilizing eight broad spokes that flare out as they reach toward the outer edge of the wheel.The wheel is finished off with Rayone's signature flat center cap. The DM607 is available in black machined or gloss black machined and fits a wide variety of crossovers, high-offset SUVs, and truck.
finish
Black Machine Face,Gloss Black
| | | | | | | |
| --- | --- | --- | --- | --- | --- | --- |
| Size | OFFSET | PCD | HOLES | CB | FINISH | OEM Service |
| 20x10 | -24 | 127-170 | 5/6/10/12 | Customized | Customized | Support |
Are you planning on driving off the trail with your car, truck or SUV? Then the tires on your wheels will have to tackle a whole new set of challenges. A proper grip on wet and dry roads is still necessary for off-road wheels, but additional factors like off-road grip, puncture resistance, and vehicle load ratings also come into play.
A good set of off-road tires can carry a vehicle over rocks, boulders, sand, dirt, snow, mud, and other uneven surfaces. The tires on the wheels will have specially designed tread patterns, and the grooves between the tread blocks will be broader. Off-road tires will also have reinforced sidewalls for higher resistance to punctures.
For pure performance on tarmac, however, off-road tires cannot compete with a good set of summer tires. That's because off-road tires have a reduced contact patch area, so there's less contact with the road surface while the wheel rotates. Used in urban or suburban terrain, they'll provide your truck with less grip and make more noise. Plus, there'll be a major dip in fuel efficiency.
Another thing to remember is that off-road tires have a shorter tread life. That's because of the softer rubber compound used to provide off-road tires with adequate performance on all surfaces and trails. The average is not lower than 40,000 miles, but some models can promise an average mileage as high as 70,000 miles.
Which off-road tires are right for you?
All-Terrain tires: If your vehicle frequently switches between irregular terrain and regular road – for example in an SUV commuting from town to country roads – then the wheels will most certainly benefit from all-terrain tires. These tires feature an interlocking tread design that provides the durability to conquer dirt, gravel, and grass, but also offer a quieter, comfortable ride on paved roads. Please note, however, that all-terrain tires are not the same as all-season tires.
Mud-Terrain tires: If the wheels on your vehicle are usually scrambling way off the beaten track and into uncharted terrain, then mud-terrain tires are an excellent choice. With more aggressive tread patterns, these tires offer superb grip for the wheels in the most extreme terrain, particularly wet snow and mud. They are also incredibly durable, with tougher sidewalls to absorb the impact of rocks and damage from other off-road hazards.
Snow tires: In regions where the conditions are predominantly ice and snow, consider fitting the wheels with a set of dedicated snow tires. These car tires will stay soft and pliant even in subzero temperatures. The tread will also have a series of sipes – tiny grooves and channels – that can dig into wet snow and ice to improve traction when driving in slippery conditions.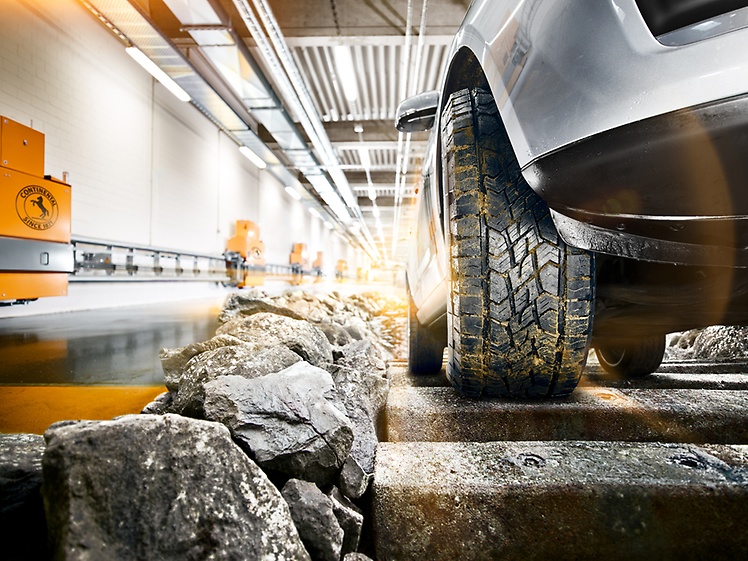 ---
---
Write your message here and send it to us