Wholesale 15/16/17/18inch Auto Mag Aluminum Alloy Wheels For Aftermarket
About The 687
Refined and redesigned in multiple widths, diameters, and exclusive finishes. Innovative new engineering and casting methods yield stronger, lighter wheels while retaining the signature Rayone look.
finish
Hyper Black,Matt Black
| | | | | | | |
| --- | --- | --- | --- | --- | --- | --- |
| Size | OFFSET | PCD | HOLES | CB | FINISH | OEM Service |
| 15x7.0 | 35 | 100-114.3 | 4.5.8 | Customized | Customized | Support |
| 16x7.0 | 35 | 100-114.3 | 4.5.8 | Customized | Customized | Support |
| 17x8.0 | 35-40 | 100-114.3 | 5 | Customized | Customized | Support |
| 18x8.5 | 35-40 | 100-120 | 5 | Customized | Customized | Support |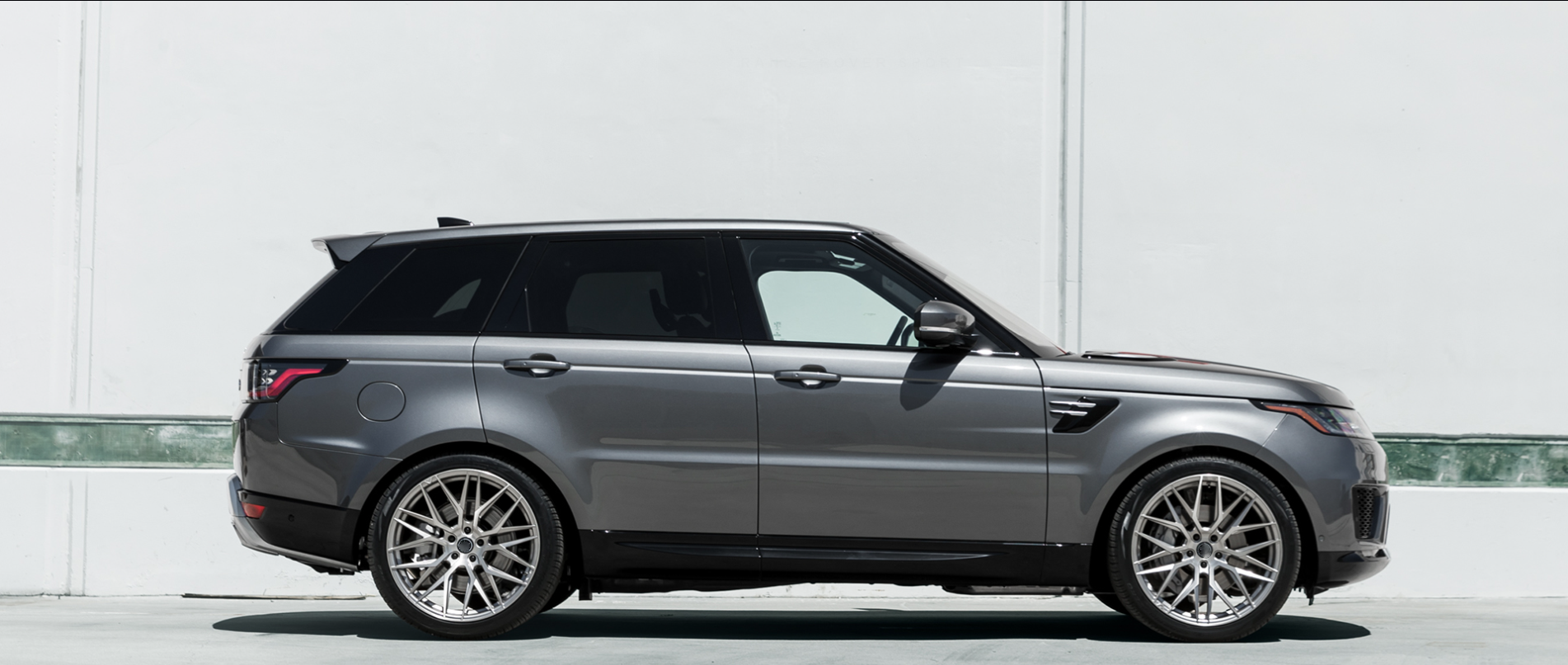 DESCRIPTION
The  DM687 is a designer alloy wheel by RayoneWheels. The size of this alloy wheel available in 15inch to 18inch. The PCD range is 4x100-120,5x100-120. The Bore Size is customize. The offset is 35-40.
RayoneWheels offers wide variety of alloy wheels in terms of designs, sizes & finishes. We work towards increasing the range consistently. RayoneWheels is the Only ARAI Certified Alloy Wheel Manufacturer in China.
RayoneWheels is the safest alloy wheel factory in China and we back this claim by providing lifetime limited structural warranty on our alloy wheels. This shows the confidence we have in our quality and workmanship.
Rayone is the No.1 Alloy Wheel factory in China roads.
COMPARISON CHART
Rayone

 WHEELS
NON BRANDS WHEELS

Tested and approved by arai.

Unknown whether any test approval is obtained.

Available in set of 4 wheels.

limited availability in set of 4 wheels.

Warranty product.

No official warranty.

Official invoice is available.

Official invoice may not be available.

Strong after sales service

No after sales service.

No modification.

Often requires modificatons.

Exact fitment as per specifications.

No assurance exact fitment.

Assured availability for longer time.

No guarantee of availability.

High quality product.

Quality assurance may not be available.

Made as per indian road conditions.

May not be suitable for indian road conditions.

Heat treatment to ensure safety.

Unsafe / risky if not heat treated.
WARRANTY
WARRANTY PROCEDURE:
1. On receipt of claim, Customer has to log complaint through email on info@rayonewheel.com with photograph & scan copy (Original Bill & Warranty card)etc.
2. Rayone wheels agree to repair or replace at its sole discretion, without charge, any Rayone Wheels product which is written & no examination, shows that the said Product has failed in normal use & Service due to defects in materials & for workmanship.
3. Warranty periods will commence only from the date of purchase of new wheel therefore the date of replacement wheels under warranty will not alter the warranty period.
WARRANTY INCLUSIONS :
1. Life time Limited structural warranty of structural failure like crack formation without having any impact & leak failure due to any portion of the wheel leading to malfunction of wheel due to metallurgical & manufacturing defect.
2. For painted finished wheels for periods of 12 months on the coated surface from the date of sale to the customer.
3. Wobbling / vibration due to run out & balancing related issues of the wheel cover under warranty for 1 month from the date of sale to the customer.
WARRANTY EXCLUSION:
1. This warranty is solely for the original buyer of any Rayone Wheels Product for the period set forth. Transfer of the title by the buyer voids warranty.
2. This warranty does not extend or apply to any Rayone Wheel product which has been subjected to misuse, abuse, neglect or negligence Any damage caused through improper usage of tools while mounting the tyre on the wheel is not covered.
3.This warranty does not extend or apply to any unit which has been repaired or altered at any place other than authorised Rayone Wheel dealer.
4. Rayone Wheels won't be liable for any loss, damage, incidental or consequential damages of any kind, whether based upon warranty, contract or negligence & arising in connection with the Sale, use or repair of the product.
5. The warranty does not cover any accidental damages, Pothole damage like front/rear Flange bend or crack, Corrosion due to chemical / harsh cleaning agents application during cleaning.
---
---
Write your message here and send it to us