Manufacturer Passenger Car Popular16/17/18/19Inch Alloy Wheels Rims
About The LC1001
Featuring 10 evenly spaced spokes, the LC1001 is all about being understated. The LC1001 is available in both gloss black and matte black in sizes ranging from 16" all the way up to 19". The LC1001 is finished off with Rayone's signature flat center cap.
finish
Matt Black Machine Lip
Black Machine Lip
Gloss Black Machine Lip
Casting process:
Casting wheels are made by casting molten aluminum water into a sand mold, to be cooled and molded, and then machined (de-haired, trimmed appearance, polished).
Advantages: 1. Can mass production, cost control has advantages.
2. Wheel style is diverse, easy to process.
3. High quality and inexpensive is loved by car-fanciers
| | | | | | | |
| --- | --- | --- | --- | --- | --- | --- |
| Size | OFFSET | PCD | HOLES | CB | FINISH | OEM Service |
| 16x7.0 | 35 | 100-120 | P | Customized | Customized | Support |
| 17x7.5 | 35 | 100-120 | P | Customized | Customized | Support |
| 18x8.5 | 35 | 100-120 | 5 | Customized | Customized | Support |
| 19x8.5 | 35 | 100-120 | 5 | Customized | Customized | Support |
| 19x9.5 | 35 | 100-120 | 5 | Customized | Customized | Support |
Product Details:
✔ Compatible - All of our wheel / rims come compatible with many makes and models, and support customize

✔ Safety - We  partner with suppliers ,wheel brand companies ,wheel shop owner and distributors,we will give your high quality product and promising price improve your competitive with others rivals.

✔ Total Performance - Our wheels have been passed all the rigorous experiment.

Why us:
✔ Delivery Time - 40HQ production orders guarantee delivery within 60 days.
✔ Hassle-Free  - If you get your wheel and it contains any damage or has an apparent defect, we'll provide you with a New wheel in next container.

✔ Customer Service - Communication is key and we believe that. Contact us today and we guarantee a 24-hour response time and our wheel experts can handle any questions you may have.
We Put Your Mind At Ease - To be a company that specializes in one product you have to provide the highest quality product on the market at the very best prices. That's why the team at RayoneWheel went out and partnered with leaders in the industry in order to provide you with the highest quality product at ultra low costs.
We stand by our product 100%. We believe that it's important not to only provide the customer with an outstanding experience and ultra-low costs, but to provide the very highest quality wheel on the market today. Our wheels have either been TUV, JWL, VIA, SAE, or DOT approved, and guaranteed to be straight and true.
Packing
We use high quality boxes and tight packing to ensure undamaged delivery.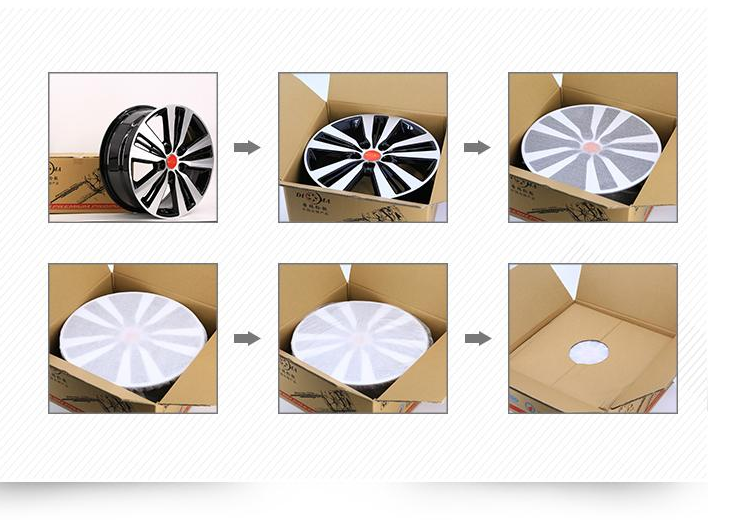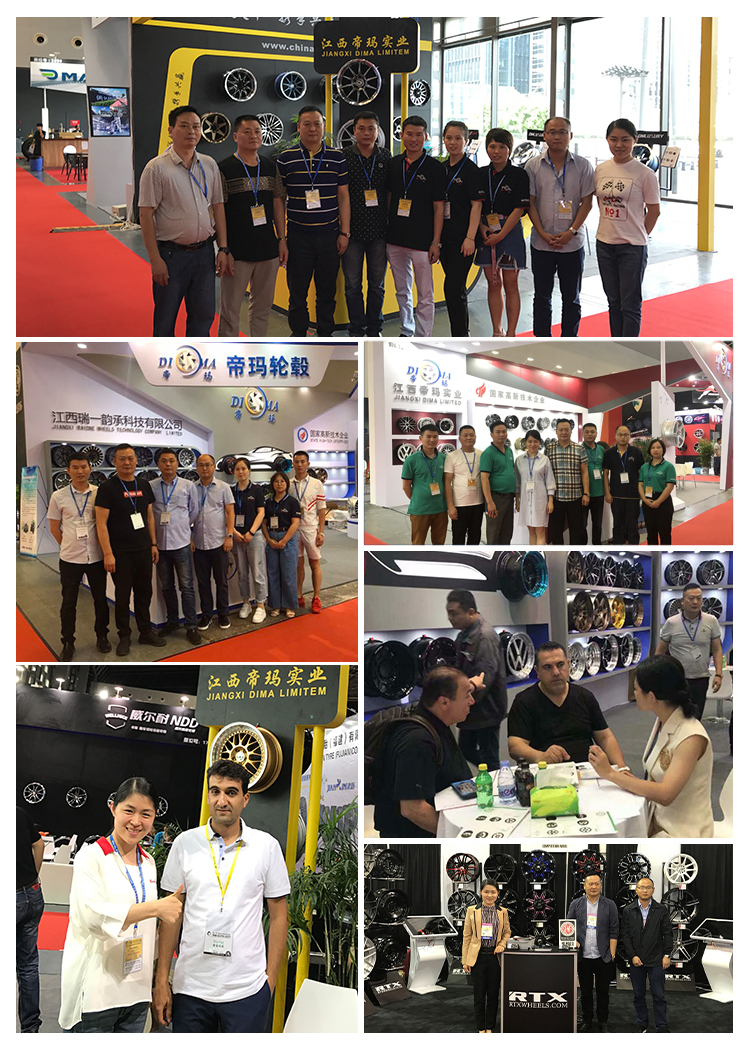 We are engaged in the production and independent import and export of aluminum alloy wheel in china, with more than 1000 models of aluminum alloy wheels, about 50,000 inventories, and fast delivery. We provide custom wheels and generation production services, you can provide us with a wheel style map, our designers will design you a beautiful and high quality wheel, welcome to contact us!
Due to the limited number of products displayed on the website, most products are not displayed on the website. If you do not find the product you need, you can send your demand to info@rayonewheel.com and we will reply you as soon as possible.
---
---
Write your message here and send it to us